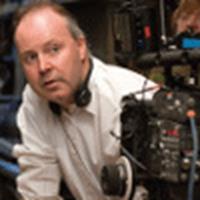 David Yates
Update: David Yates to direct 'The Hobbit' post-Potter?
June 16, 2010 at 3:15 PM ET
Jeremy HPANA (via /Film)

Harry Potter, The Hobbit, David Yates, Warner Brothers
---
With Harry Potter and the Deathly Hallows filming recently wrapped, and post-production well underway, one major question is: what are the future plans for all those involved?
Today we may have one answer, as one rumor claims

that director David Yates is the front-runner to take over the helm

for the highly-anticipated Lord of the Rings follow-up, The Hobbit.
This would move Yates from one huge franchise to another. It would also be a logical choice from a production standpoint, as Yates clearly has the experience of working on big-budget films under his belt, and already has a relationship with Warner Bros.
The Hobbit, planned to be two films, had tentative release dates in 2012 and 2013, although some rights to the movie belong to bankrupt MGM, which will ultimately affect its release.
UPDATE: The Guardian is reporting

that David Yates has denied any involvement in The Hobbit thus far.