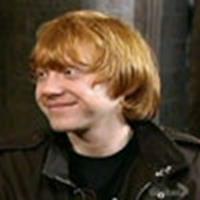 Rupert Grint
Trailer: 'Wild Target' featuring Rupert Grint, Bill Nighy released
April 27, 2010 at 1:19 AM ET
Jeremy RupertGrint.net (via Rope of Silicon)

Wild Target, Bill Nighy, Rupert Grint, Harry Potter, Emily Blunt, trailer,
---
The trailer for Wild Target, the new film starring Rupert Grint (Ron Weasley) and Bill Nighy (Rufus Scrimgeour) is now online

.

The film follows a hitman (Nighy), his young apprentice (Grint) and an intended target, turned cohort (Oscar-nominee Emily Blunt) as they attempt to thwart the angered client.



The film is scheduled for a June 18 release in the UK, no date or distributor as of yet in the United States.