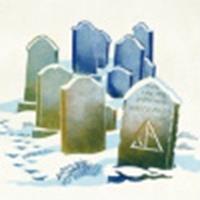 'Deathly Hallows'
Bloomsbury re-publishing 'Potter' series with all-new look
April 1, 2010 at 10:33 PM ET
Jeremy HPANA (via The Bookseller)

Harry Potter, Bloomsbury, publishing, new, Claire Melinsky,
---
It has been revealed

that Bloomsbury, the UK publishers of the Harry Potter series, is re-publishing the entire series with all-new artwork and design.

Created by Webb and Webb designs limited, with special artwork by linocut artist Claire Melinsky. She says:

"I was delighted and excited to be asked to illustrate the covers for such massively famous books—and seven of them! It was top secret for the best part of a year."

You can see all the new designs and artwork, right here.

The books have been set for a November 1 release date in the United Kingdom.