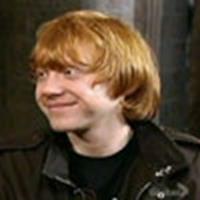 Rupert Grint
Rupert Grint's 'Wild Target' gets a UK release date
February 9, 2010 at 12:15 AM ET
Jeremy SnitchSeeker

Rupert Grint, Emily Blunt, Wild Target, Bill Nighy, Harry Potter, Rupert Everett,
---
The new crime-comedy, Wild Target, starring Rupert Grint (Ron Weasley) and Bill Nighy (Rufus Scrimgeour) has gotten a UK release date of April 9, 2010.

The synopsis, according to IMDB

, is as follows:
Victor Maynard is a middle-aged, solitary assassin, who lives to please his formidable mother, despite his own peerless reputation for lethal efficiency. His professional routine is interrupted when he finds himself drawn to one of his intended victims, Rose. He spares her life, unexpectedly acquiring in the process a young apprentice, Tony (Grint). Believing Victor to be a private detective, his two new companions tag along, while he attempts to thwart the murderous attentions of his unhappy client.
Grint and Nighy are apart of a great cast, which includes: Rupert Everett and 2010 Oscar-nominee for Best Actress, Emily Blunt. There is no word as of yet on the international distribution dates.
Thanks to SS

for the investigating.