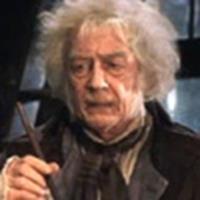 Ollivander
'Ollivanders' wand shop at 'Wizarding World' detailed, new video
January 28, 2010 at 7:43 AM ET
Cheeser HPANA (via Universal Orlando Resort)

ollivanders wand shop, diagon alley, get a magic wand, wizarding world of harry potter, orlando
---
At the Wizarding World of Harry Potter attraction at Universal Orlando Resort, guests will be able to visit an authentic Ollivanders wand shop like the one seen in Diagon Alley from the film series.
Details of the experience have been released and are outlined here:
Visitors to the Ollivanders wand shop at The Wizarding World of Harry Potter will step into one of the most iconic scenes from the bestselling Harry Potter books and blockbuster feature films. With the assistance of a live actor, along with amazing special effects, guests of Ollivanders will get to experience the same type of magical moment Harry had in Harry Potter and the Sorcerer's Stone when a wand "chooses them."
Inside Ollivanders, visitors will be surrounded by thousands of multi-colored dusty wand boxes stacked on shelves from floor to ceiling. They will be welcomed by an inquisitive Wandkeeper, who will guide them through an enchanting experience to find their very own wand. First the Wandkeeper will ask the guest a few special questions and then select the first wand for them to try. Just like Harry, the guest will be prompted by the Wandkeeper to give the wand a wave, and a series of magical mishaps will occur until the right fit is found.
The attraction opens this spring in Florida.
UPDATE: Click here for a brand-new artist's rendering of the shop's interior!
UPDATE 2: Click here to open a brand-new QuickTime video detailing the experience!