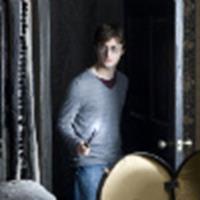 'Deathly Hallows'
'Deathly Hallows' set for release in 3D?
January 26, 2010 at 6:39 PM ET
Jeremy Yahoo! News (via Coming Soon)

Harry Potter, Harry Potter and the Deathly Hallows, 3D, warner brothers,
---
An article on The Hollywood Reporter's Heat Vision blog states that

Warner Brothers is planning on releasing both parts of Harry Potter and the Deathly Hallows in 3D.
Early 3D-conversion tests on Warners' remake of "Clash of the Titans" have gone so well that -- combined with boosted enthusiasm for 3D in the wake of the "Avatar" tsunami -- the Burbank studio has decided to release not only "Titans" but also the two-part "Harry Potter and the Deathly Hallows" in 3D.
Conversion expenses have been coming down, so each film will cost just $5 million to convert into 3D.
Warners also will absorb an additional $5 million expense per pic to pay for 3D glasses for exhibitors handling the movies.
Whether or not you agree with a decision like this, no one can deny the time of 3D in movies is upon us, and adding it to the most successful film franchise of all-time would seem like a smart financial decision.
To read the full article, click here

.
At this moment, Warner Brothers is unable to confirm this.