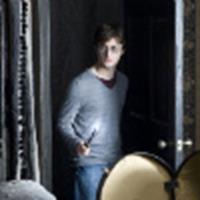 'Deathly Hallows'
'Empire' magazine to preview 'Deathly Hallows' in upcoming issue
January 3, 2010 at 3:40 PM ET
Jeremy HPANA (via Various)

Harry Potter, Harry Potter and the Deathly Hallows, movie, Empire Magazine, preview, issue, hpdh,
---
The folks at Empire magazine have released

the cover for their next issue (see below). The cover shows they will be featuring "68 pages of on-set access" to numerous films set for 2010 releases, including Harry Potter and the Deathly Hallows, in their February issue.
We have yet to receive information as to what to expect as far as content in the issue, but we do expect the magazine to be hitting newsstands in the coming weeks.
If you spot it and our able to scan some of the content, please send it on over to [email protected].
Thanks to Portkey

and ScarPotter

for mailing!