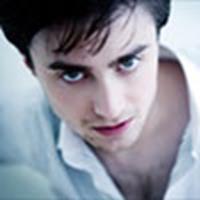 Daniel Radcliffe
New details from David Yates on 'Deathly Hallows' filming
December 2, 2009 at 8:23 PM ET
Geri SnitchSeeker

harry potter and the deathly hallows movie, deathly hallows movie, hpdh movie, david yates
---
Some new information on Harry Potter and the Deathly Hallows filming has emerged in a foreign magazine interview with director David Yates. Yates comments that there will be two nude scenes with Harry in the movie as well as a new scene created just for the movie which was not in the book.
Translation of the article courtesy of SnitchSeeker

:
Well, Dan (Radcliffe) has appeared nude in the past, but there are a couple of scenes in the new film in which he will undress, but we're still thinking about how we present it.
It's a fascinating scene in which Harry and Ron (Rupert Grint) are trying to kill a Horcrux (a magical creature). It tries to defend itself and creates an image of Voldemort's soul, that shows has a series of images where Harry and Hermione (Emma Watson) are kissing and embracing. And we will create something that feels very sexy and very intriguing to bring about reaction in Rupert (who is in love with Hermione).
There is another scene in Kings Cross station, where Harry almost dies and sees Dumbledore. In that scene he will also be naked," he added.
It's very difficult to find a favorite scene, but something we just did as part of the movie truly is priceless. It's a scene where Hermione and Harry dance together and is not in the book - it's something we created for the film and is actually very tender, very nice and respectful, and they also reveal some secrets about each other while dancing," said Yates.
Daniel will probably continue acting or directing. Rupert, definitely in acting, and Emma, if she wishes, could be a movie star or whatever she decides to be because she is very talented and very intelligent.
Harry Potter and the Deathly Hallows will be released on November 19, 2010 and July 15, 2011.