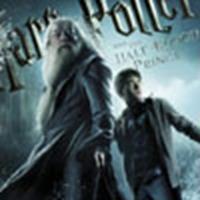 'Half-Blood Prince'
Yates & Radcliffe to participate in live 'HBP' screening
October 20, 2009 at 7:55 AM ET
Geri HPANA (via Video Business)

harry potter and the half-blood prince movie DVD, half-blood prince movie DVD, hbp movie DVD, daniel radcliffe, dan radcliffe, david yates
---
In celebration of the release of Harry Potter and the Half-Blood Prince Blu-ray, fans will be offered

the chance to watch the movie live in a first-ever worldwide Live Community Screening (LCS), which will take place on December 12 at 12:00 P.M. PST (3:00 P.M. EST).
Participants Daniel Radcliffe and director David Yates will join the screening from London and take part in an interactive Q&A session where they will answer questions about the blockbuster film. There will also be an exclusive introduction to the upcoming Harry Potter Ultimate Editions by Daniel.
Daniel said of the event:
I'm really looking forward to the live community screening of Harry Potter and the Half-Blood Prince and excited to talk directly to fans of the movie about my experiences and answer their questions. It's a wonderful way for fans and for those directly involved with making a film to share opinions and ideas.
Yates added:
I'm looking forward to engaging with the thoughts and opinions of the fans who have supported us so loyally and passionately over the years-without them the films wouldn't be the success they are.
Harry Potter and the Half-Blood Prince will be released on DVD and Blu-ray on Tuesday, December 12 and is available for purchase at the HPANA store

.