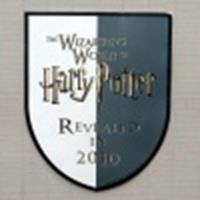 'Revealed in 2010'
New hi-res spy photos from 'Wizarding World' theme park
September 14, 2009 at 7:49 PM ET
Cheeser HPANA

wizarding world of harry potter, universal orlando resort harry potter, spy photos, theme park construction, harry potter construction, hogwarts castle construction
---
Universal Orlando Resort is gearing up for a major announcement tomorrow on their "Wizarding World of Harry Potter" attraction.
In the meantime, here are a few hi-res spy photos of new construction on the property, including some spires, a possible entrance and more!
Admittedly, not that exciting. But Tuesday should be a blockbuster event as Universal opens up about the park in detail for the first time.
Stay tuned to HPANA and especially our Twitter feed for updates tomorrow!