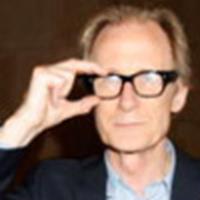 Bill Nighy
Bill Nighy to begin filming 'Deathly Hallows' next week
July 27, 2009 at 6:19 PM ET
Jeremy MuggleNet (via BBC News)

Bill Nighy, Harry Potter, Deathly Hallows, hpdh, rufus scrimgeour,
---
Bill Nighy (Rufus Scrimgeour) has announced

that he will begin filming on Harry Potter and the Deathly Hallows next week, having already been on set for costume fittings, and other filming preparations.
I start filming next week and I've been in for costume fittings and things. I can't tell you too much about it because they do literally, I think they kill me or take my house or something if I tell you anything too much. And for good reasons, so that it all comes as a bit of a surprise.
To read the full interview, click here

.