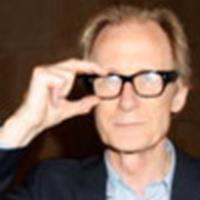 Bill Nighty
Confrimed: Bill Nighy as Rufus Scrimgeour in 'Deathy Hallows'
July 9, 2009 at 2:57 PM ET
Jeremy HPANA (via Various)

Bill Nighty, Harry Potter and the Deathly Hallows, Harry Potter, Deathly Hallows, Hp7, Rufus Scrimgeour,
---
After numerous rumors on the subject, Bill Nighy has confirmed that he has accepted the role of Minister of Magic, Rufus Scrimgeour in Harry Potter and the Deathly Hallows.
The 59-year-old, who once joked he was the "only British actor who hasn't been in Harry Potter", told reporters of his new role at a book festival launch.

"I am in the next Harry Potter," he told reporters.

"I will be Rufus Scrimgeour, who is the Minister of Magic and he is a very very important man."
Thanks to SnitchSeeker

, MuggleNet

and The Independent

for the news!