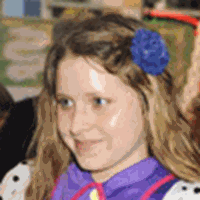 Jessie Cave
New 'HBP' set report
July 8, 2009 at 10:54 AM ET
Geri Yahoo! News (via Coming Soon)

harry potter and the deathly hallows movie, deathly hallows movie, hpdh movie, daniel radcliffe,emma watson, tom felton, bonnie wright, david barron, jessie cave, dan radcliffe
---
A new Harry Potter and the Half-Blood Princeset report

has appeared online containing interviews with David Barron, Daniel Radcliffe, Rupert Grint, Emma Watson, Tom Felton, Bonnie Wright and Jessie Cave.
Jessie on filming the kissing scene with Rupert:
It was very very funny because it was quite early on in the filming schedule. It went really really well. It was really quite funny because there was like 17 Gryffindor students as well and it's quite a great scene because I'm on a raised box kind of sinking in. Everyone is cheering him because he's done as well at this match. It was really good and really funny and it wasn't too nerve-wracking.
After the first kiss it was fine and we did it quite a few times. By the end of the day I hope I didn't hurt him," Cave continued. I was more concerned about chipping a tooth. I was really worried. I think the first or second time I did go a bit too energetically into him," the young actress confessed.