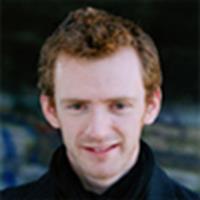 Chris Rankin
Numerous new 'Deathly Hallows' casting announcements
May 30, 2009 at 7:04 PM ET
Jeremy HPANA (via Various)

Deathly Hallows, Harry Potter, hpdh, dh, casting, chris rankin, percy weasley, dumbledore, snatcher,
---
In a busy week for Harry Potter and Deathly Hallows casting, it has been announced that the following roles have been cast:
The role of Teenage Dumbledore has been cast for the flashback scenes involving Dumbledore's troubled past, with Toby Regbo

set to play him. Rumor has it that an actress by the name of Hebe Beardstall has been cast to play Dumbledore's sister, Ariana, although has in no way been confirmed.
Next we have the report that Chase Armitage

is set to play the role of "one of four" snatchers, this confirmed directly by Mr. Armitage.
Finally, there is confirmation from the agents of Chris Rankin that he will return to reprise his role of Percy Weasley. UPDATE: Chris tells HPANA: "Tis true! Starting in the fall."
Thanks to Snitch Seeker

and Leaky

for the tips!