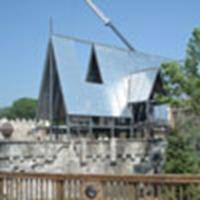 'Wizarding World of Harry Potter'
New 'Wizarding World of Harry Potter' photo & poll
May 13, 2009 at 8:48 PM ET
Geri HPANA (via Various)

wizarding world of harry potter
---
More images

from Universal's Wizarding World of Harry Potter are now available for fans to view as well as a new poll on the official site. The new attraction is scheduled to open in late 2010.
You can also go here to vote on a new poll question on the official site, just click on the current poll link.
Thanks to Paul and Henry for the links.