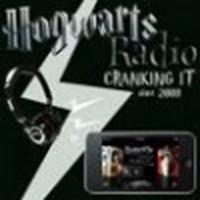 Hogwarts Radio
HPANA presents...Hogwarts Radio # 28: The CRAZY one
April 21, 2009 at 7:29 PM ET
Jeremy HPANA

---
We present Episode 28 of HPANA's Harry Potter podcast. Join Jackie, Greyson, Andy, Tyler, Andrew and I for some Azkatraz discussion and Guess that HP character! In addition to learning Crabbe is a pothead, we find out that Half Blood Prince was pushed UP! Also, we give Jackie's dad a call and inform him that he's been accepted to Hogwarts. What was his reaction? You'll just have to download and see! Email us with your thoughts on the show, or use the contact form on the contact us page! Happy listening!
Download here


Running Time 43:45 (20.2MB)
Click link to load page, then select File - Save Page As… to save to your computer
Don't forget about our sponsors, Noble Collection

! And Alivans

, where you can enter code PODCAST upon checkout to save 10% on any order!
575 views
3 comments
Follow HPANA