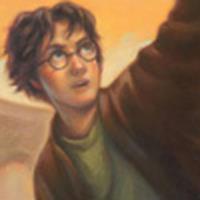 'Deathly Hallows'
Scene from 'Deathly Hallows' currently filming in London
April 20, 2009 at 6:53 PM ET
Jeremy The Leaky Cauldron

Harry Potter and the Deathly Hallows, DH, hpdh
---
According to multiple reports

, filming for the "Cafe Attack" scene from Harry Potter and the Deathly Hallows is now underway in the Piccadilly Circus area of London. The following was reported to TLC

:
Roughly 400 extras are going to be used over a 3 day period, each shoot lasting from 11pm-5am but due to congestion they are only allowed to film at 15 minute intervals. When I got down there earlier this evening I saw the production designer Stuart Craig surveying the area. There is a large unit base at the bottom of Piccadily Circus with and pretty much every crew member is involved in this shoot, and throughout the evening lots of mini buses carrying crew members from Leavesden studios were being dropped off.
Thanks to Milo and TLC

for the tip! and we will keep you updated as we receive reports from the area.
You you have any further information on the report, please email us at [email protected].