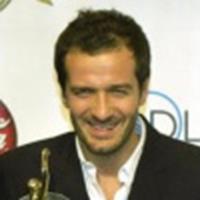 David Heyman
David Heyman talks epilogue filming details in 'Deathly Hallows'
April 16, 2009 at 6:01 PM ET
Jeremy HPANA (via Various)

Harry Potter, Deathly Hallows, David Heyman, epilogue, hpdh, hp, dh,
---
In a new interview with MTV, David Heyman (producer of the Harry Potter films) confirmed that they will be filming the epilogue from Harry Potter and the Deathly Hallows while revealing several details regarding this scene in the process.
"We will shoot it," producer David Heyman confirmed for MTV News. Rowling wrote a flash-forward ending to The Deathly Hallows that shows where the characters end up as they grow older. Heyman also indicated that the original Hogwarts actors would be filling those roles for the sequence, rather than being replaced by older lookalikes.
To read the full article, click here

.
Thanks to Snitchseeker

and RG.net

for the tip!