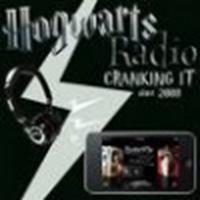 Hogwarts Radio
HPANA presents...Hogwarts Radio #27
April 5, 2009 at 3:54 AM ET
Jeremy HPANA

---
HPANA presents the 27th episode of Hogwarts Radio for your listening pleasure.
Episode 27: April 5, 2009
We open the show with a Harry Potter FML, as well as Calling a Muggle
New HBP character posters are discussed, as well as our favourites
Eye liner is Draco's new thing
Not much news, but we do have some Wizard Wrock event updates
The HR gals talk about Leaky Con
Into the Pensieve: Chapter 16
If Scrimgouer were cast, who would play him?
We relax in the common room with an update on what we've been doing
Don't forget the Wrock lyrics returns, and our hosts have gotten better
B-b-b-b-b-b that's all folks
Download here


Running Time 1:06:33 (30.5MB)
Click link to load page, then select File - Save Page As… to save to your computer

Don't forget about our sponsors! Noble Collection

! And Alivans

, where you can enter code PODCAST upon checkout to save 10% on any order!