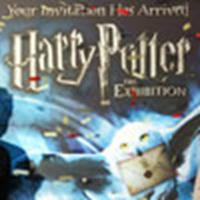 'The Exhibition'
'Potter' props start to arrive in Chicago for 'Harry Potter: The Exhibition'
March 18, 2009 at 1:41 PM ET
Geri HPANA (via Warner Bros.)

Harry Potter: The Exhibition
---
To add to our previous

news post, Warner Bros. let us know today that the first of many props for the Harry Potter Exhibition

has arrived in Chicago.
The "Flying Ford Anglia" as seen in Harry Potter and the Chamber of Secrets has arrived for display at the Museum of Science and Industry in Chicago – the first of more than 200 costumes, artifacts and props that will arrive at the museum for the world premiere of Harry Potter: The Exhibition .
Ford Anglia Facts:
The Ford Anglia was enchanted by its owner, Arthur Weasley, to give it the ability to fly and become invisible. At the start of their second year, Harry Potter™ and Ron Weasley™ miss the Hogwarts™ Express and use the car to fly to Hogwarts™. Just as they arrive at the school, the Anglia begins to break down and crashes into the flailing branches of the Whomping Willow™. Later that year, the magical car heroically saves Harry and Ron from giant spiders in the Forbidden Forest.
You can view a picture of the car here

on their site. More images to be released later today.