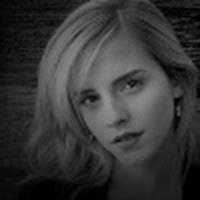 Emma Watson
Emma Watson updates official website with news
March 17, 2009 at 5:22 PM ET
Jeremy MuggleNet (via Emma Watson Official)

Emma Watson, Harry Potter, Hermione Granger, official website, Deathly Hallows, dh,
---
Emma Watson has added

a new journal entry to her website today, talking about filming Harry Potter and the Deathly Hallows and more.

Sorry it has been so long...I'm back at the studios on Harry Potter, I can't believe it's the seventh film already! It has been such a long time since I've seen everyone, and it is great to be back.

Keeping very busy though, lots of publicity at the weekends getting ready for HP6 which is all good. Also very excited that its getting sunny and warmer, it has been such a long winter!

I went to my very first football (soccer) match at the weekend which was so cool, I feel like a true Brit now! Hope you're all well and thanks for your ongoing support.


Lots of love Emma x

You can read the note on Emma's website,

Original material copyright © 2002-2023 HPANA. All rights reserved.

The WIZARDING WORLD franchise, its related characters, names and indicia are trademarks of and © Warner Bros. Entertainment Inc. WIZARDING WORLD publishing and theatrical stage rights © J.K. Rowling. Materials from the HARRY POTTER™ and FANTASTIC BEASTS™ series of films are © Warner Bros. Entertainment and displayed here under the fair use doctrine for news coverage, analysis, and noncommercial transformative artistic expression. Other rights may be reserved by WIZARDING WORLD DIGITAL LLC.

WIZARDING NEWS™ and HPANA™ are service marks of an independently operated fan site, not affiliated with nor sponsored by any franchise owner, subsidiary, or licensee.