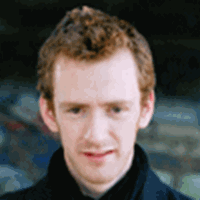 Chris Rankin
Chris Rankin to host Q&A session at Azkatraz 2009
March 17, 2009 at 10:44 AM ET
Geri HPANA (via HPEF)

chris rankin, percy weasley, azkatraz, harry potter conference, autograph, photos, signing, meet with fans
---
Actor Chris Rankin (Percy Weasley in the Harry Potter films) will be attending the Azkatraz

conference in San Francisco this July, hosting a Q&A session and visiting with fans, the nonprofit hosting the event, HPEF

, announced today:
Tickets can be purchased by anyone holding a full registration, a Merlin's Circle registration or a single-day registration, and only 125 tickets are available!
Enjoy a chocolate fountain and mounds of other sweets, plus coffee, tea and lemonade, while participating in a Q&A with Chris. After he speaks, he'll visit all the tables as well.
Tickets are $65 through April 1, and go up to $75 through June 30. If tickets are available at the door, they will cost $100 each.
In addition, Mr. Rankin will be participating in many more events at Azkatraz, including autograph and photograph sessions on Saturday and Sunday. More details will be announced in the near future.
Rankin will join other speakers, including Lev Grossman (Time Magazine book critic), Robin Burgener (creator of the 20Q gaming device), Fred von Lohmann (Senior Staff Attorney at the Electronic Frontier Foundation), the creators of the Dreamwidth social network, and more.
Registration for Azkatraz itself is still open at a basic rate of $145 until April 15. Visit the site

for details.