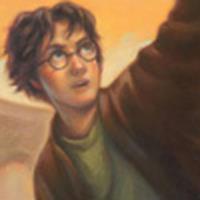 'Deathly Hallows'
Injured stuntman David Jones unlikely to walk again
March 16, 2009 at 8:28 PM ET
Jeremy Yahoo! News (via Daily Mirror)

Harry Potter, David Jones, Deathly Hallows stunt man,
---
After the news several weeks ago that David Holmes, Harry Potter stuntman for Daniel Radcliffe, had been severely injured during a scene shooting Harry Potter and the Deathly Hallows, it has now been reported

that the 25-year-old is paralyzed and unlikely to walk again.
Said a friend of David's:
Doctors have told him he only has a five per cent chance of recovering movement in his arms and legs. He's devastated but if there is a chance of him walking again I'm sure he will.
Please join us in wishing David well in his recovery.