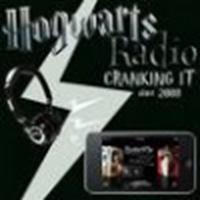 Hogwarts Radio
HPANA presents...Hogwarts Radio # 25: The One That's All About Lucius
March 5, 2009 at 10:29 PM ET
Jeremy HPANA

Hogwarts Radio
---
HPANA presents Hogwarts Radio episode 25, The One That's All About Lucius. Join Terrance, Greyson, Eric, Becca, myself, and special guest Juan from SpinnersCast

.
We open the show, and Eric opens a coke
Juan from SpinnersCast is kind enough to make an appearance this week
Terrance enlightens us with a story about his adventures at Portus with their show
We discuss the newest news of the week
A BASEketball plug
We also clear the air, and apologize for the controversy with last week's episode
Main discussion: Actor to Character analysis on Jason Isaacs as Lucius Malfoy
A look at some of his other work
Billy Bob Thornton makes a brief appearance
Jason's vision of Lucius, and how it compares with our visions
Hogwarts Radio is OFFICIALLY on the Podcast Palooza line-up for Azkatraz
Juan tries his hand at telling the listeners our P.O. Box info
Download here - running time 1:09:32 (31.2MB)
Don't forget about our sponsor Alivans

and enter the special code PODCAST when you check out for 10% off.