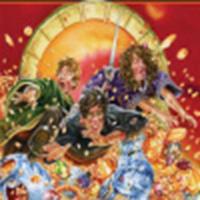 'Deathly Hallows'
'DH' filming news: set reopens, filming to begin in two weeks
February 7, 2009 at 1:45 AM ET
Jeremy BBC

Harry Potter, Deathly Hallows, hpdh, leavesden studios, David Holmes,
---
A representative has confirmed

this morning that principal filming for Harry Potter and the Deathly Hallows will begin in two weeks, this coming after news that Leavesden studios has reopened after an accident on the set this past week left a stunt double severely injured

.
We carried out a site visit and the set has now reopened," the HSE said.
We have not begun filming yet and will not do so for another two weeks. This has always been the case, [the rep] said.