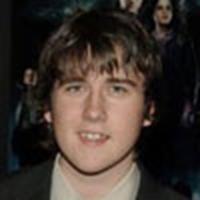 Matthew Lewis
New interview with Matthew Lewis
February 2, 2009 at 6:47 PM ET
Geri MuggleNet (via CastleWhiteFang.com)

matthew lewis
---
Matthew Lewis, Neville Longbottom, in the Harry Potter movies recently took part in a fan chat in which he discusses what he is looking forward to filming in theDeathly Hallows movie, the fans and movie set high jinks.
Some snippets from the interview:
Q: What's the funniest thing that's happened to you on set?
Matt: There has been so many funny days on set, where we can't stop laughing. Everyone at the studio likes pranks and making jokes. You wouldn't think it was a serious Hollywood film if you came to visit, we laugh and joke so much! I remember one time on Prisoner of Azkaban when we were in the Great Hall. We were all supposed to be asleep whilst Dumbledore and Snape watched over us. Alan Rickman and Michael Gambon were both in character, doing their lines and then suddenly somebody farts! At first, everyone is being professional and nobody laughs. Then it happens again. A few ripples of laughter breakout. It happens again. And again. And again. By this point the whole room is laughing. Alan and Michael were still trying to do the scene but eventually even they had to stop. Turns out someone had hidden a fart machine in one of the sleeping bags and Alfonso Cuaron (the Director!) had the remote control and was in hysterics behind the monitors. That was pretty funny!
Q: What scene are you most looking forward to filming for Deathly Hallows?
Matt: Deathly Hallows is going to be so much fun to shoot. I don't have a script yet so I can't be exactly sure how everything is going to work out. However, I think my answer will be a bit predictable! The scene I'm looking forward to the most is when Neville swings the sword and kills Nagini. That is going to be intense! In fact, the whole final battle sequence is going to be amazing. Still can't believe they're going to trust me with a sword though!
You can read the rest of the interview here

.