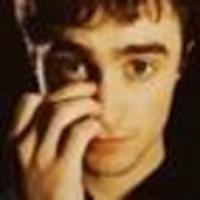 Daniel Radcliffe
Daniel Radcliffe issues invitation to Obama's for private tour of 'HP' set
January 26, 2009 at 7:01 PM ET
Jeremy HPANA (via The Daily Beast)

Daniel Radcliffe, Harry Potter, Obama's,
---
It has been announced

that Daniel Radcliffe has formally invited Sasha and Malia Obama (both fans of the Harry Potter series) to an exclusive guided tour of the Harry Potter set, with Daniel serving as guide.
I'd like to take this opportunity to issue a public invitation to the Obamas that if their daughters would like a private tour of the Harry Potter set, I would be honored to be their personal tour guide.
To read the full interview, conducted by The Daily Beast, click here

.
Thanks to Terrance, and Karen for the tip!