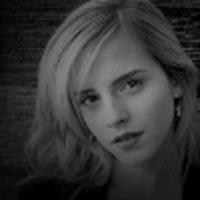 Emma Watson
Emma Watson comments on 'DH' split and more
January 1, 2009 at 12:08 AM ET
Jeremy HPANA (via MTV)

Emma Watson, Harry Potter, Harry Potter and the Deathly Hallows,
---
Emma Watson recently spoke

with MTV about the split of Harry Potter and the Deathly Hallows, as well as her feelings on wrapping up filming of the movies.
I don't know. I am as intrigued as you are. I am waiting at the moment to receive the script. It's a tough call. I'm sure it will be some cruel cliffhanger.
The delays of the next three films means that Watson will be saying a long goodbye to Hermione Granger, but she is emotional when it comes to leaving the character behind.
It's really mixed feelings. It will be bittersweet. It will be very scary because it's been such a massive part of my life. It will have been nearly over a decade that I'd been playing Hermione. It'll be tough but I'll be ready to go I think. I'll be ready to take on other projects. It will be exciting.
To read the full article, click here

.