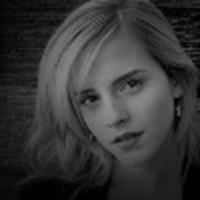 Emma Watson
Emma Watson's official site updated; new contest announced
December 22, 2008 at 11:20 PM ET
Jeremy The Leaky Cauldron

Emma Watson, Harry Potter, Tale of Despereaux, Emma Watson Official Website,
---
Emma Watson's official website has been updated

for the holidays, and includes all-new sections and design, as well as a new contest to win a framed, autographed picture of her from The Tale of Despereaux.
She has also written the following holiday message:
I hope you like the changes to the site, I'm really pleased with everything and the new photos! There will be more to come in the new year, so please do stay tuned. And thank you so much for all your support, your kindness and continual good wishes really are over whelming. I hope you all have a fantastic Christmas and New Year and I'll speak to you soon.
Love Emma xx
You can read more about the contest, and view the changes to the site, here

To view images from the website, courtesy of SnitchSeeker, click here.