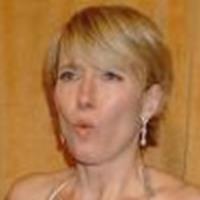 Emma Thompson
Emma Thompson will not return for 'Deathly Hallows'
November 11, 2008 at 5:52 PM ET
Jeremy MuggleNet (via MTV Movies Blog)

Emma Thompson, Harry Potter, Deathly Hallows, Harry Potter and the Deathly Hallows,
---
Emma Thompson has announced

that she will not return to reprise her role as divination professor Sybill Trelawney for the two-part Harry Potter and the Deathly Hallows movies:
The Harry Potters are great big franchises that are something I'm not emotionally attached to or necessarily particularly creatively attached to. That's more like doing a turn, whereas the Nanny McPhees are something I've written. The art is in those films, they're very handmade, they're something that's very close to me. Those are the ones I really care about.