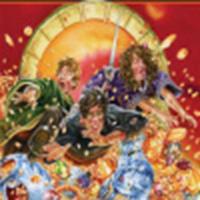 'Deathly Hallows'
'Deathly Hallows' nominated for 'Independent Bookseller Award'
October 29, 2008 at 7:59 PM ET
Jeremy The Leaky Cauldron (via Times Online)

Harry Potter, Deathly Hallows, Independent Bookseller Awards,
---
The Times is reporting

that Harry Potter and the Deathly Hallows has been nominated for an Independent Bookseller Award

, in the UK.
The novel has been nominated in the Best Children's Book category. The winner, voted on by the general public, will be announced on Friday, October 31.
Click here

to vote for the book yourself.