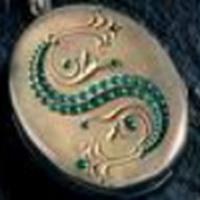 'Deathly Hallows'
Printing Press to make appearance in 'Deathly Hallows'
September 30, 2008 at 2:22 PM ET
Jeremy HPANA (via Snitch Seeker)

Deathly Hallows, Movie, Harry Potter,
---
According to the Daily Record

, a large, old fashioned printing press is being replicated for use in Harry Potter and the Deathly Hallows.
A 100-YEAR-OLD printing press is playing an important role in the making of the next Harry Potter
The 10-ton Cossar flat bed web newspaper press, said to be the only one in the world, has been used as a template by set designers who need one for a scene in The Deathly Hallows.
Owner David Phillips, from Crieff, Perthshire, was stunned when producers invited him to Leavesden Studios, near Watford, to help plan a replica model.
David said: "I have no idea what part it plays in the movie because the set in Watford was like Fort Knox, security was that tight."
This can somewhat confirm that Xenophilius Lovegood will make an appearance in the final installment of the series.
To see a picture of the press, click here

.