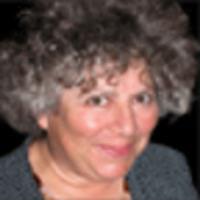 Miriam Margoyles
Miriam Margolyes to return as Prof. Sprout for 'Deathly Hallows'
September 25, 2008 at 7:18 PM ET
Jeremy The Leaky Cauldron (via Evening Post)

Miriam Margoyles, Deathly Hallows, Harry Potter
---
Actress Miriam Margolyes has confirmed

in an interview that she will reprise her role as the Herbology teacher in the final movies, Harry Potter and the Deathly Hallows.

Miriam added that she was heading to Australia to appear in a play called Realism and would then return to the UK to play Professor Sprout in the next Harry Potter film.

Part one of the film series finale will be released November 30, 2009.