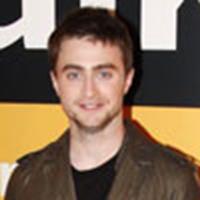 Dan Radcliffe
Dan Radcliffe to appear on 'Conan O'Brien' to talk 'Equus'
August 21, 2008 at 3:43 PM ET
Geri HPANA (via Playbill)

daniel radcliffe, dan radcliffe, equus
---
Actor Daniel Radcliffe is set to make an appearance

on the Late Night with Conan O'Brien

show next Monday, August 25, to discuss his Broadway play Equus.
The show airs on NBC at 12:35 AM-1:35 AM ET, (please check your local listings).
Equus is scheduled to begin previews on September 5th at the Broadhurst Theatre prior to an official opening September 25, and will run through February 8, 2009.