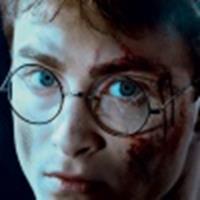 Dan Radcliffe
Dan Radcliffe to take part in 'TimesTalks' event in NYC
July 14, 2008 at 8:00 PM ET
Geri DanRadcliffe.com (via Playbill)

daniel radcliffe, dan radcliffe, equus
---
Fans of Daniel Radcliffe will have a chance to see the actor in person when he takes part in the New York Times staff-moderated TimesTalks event

in New York City on Tuesday, August 19th. Daniel will reprise his role in Equus opposite original co-star Richard Griffiths. The play is scheduled to open Sept. 25 for a 22-week engagement through Feb. 8, 2009.
According to the TimesTalk site

:
Daniel Radcliffe: Screen to Broadway Stage
From the boy wizard in the Harry Potter films and Rudyard Kipling's ill-fated son in My Boy Jack, to the troubled teenager in Peter Shaffer's play Equus, Daniel Radcliffe is an actor of diverse talents reads a description of the evening. Hear him discuss his Broadway debut in the drama, which starts previews on Sept. 5, and also how he's been able to move from screen to stage so seamlessly.
Seating is limited on a first-come, first-served basis and tickets can be purchased here

for $27.