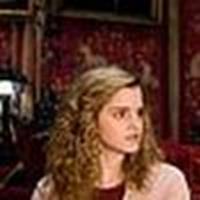 Half-Blood Prince
Updated: 'Half-Blood Prince' trailer attached to 'Get Smart'?
May 24, 2008 at 12:17 PM ET
Prof. Dish HPANA (via News Tip)

half blood prince, trailer, get smart
---
We've received a news tip this morning that the eagerly anticipated Half-Blood Prince trailer will debut in front of the movie Get Smart, which opens June 20th, 2008.
It should be noted that while nothing has been confirmed, Get Smart is a Warner Bros. production.
Thanks to Amit for the tip!
Update: Thanks to Katy for writing in and letting us know that the trailer was not attached to 'Get Smart'. Sorry folks!