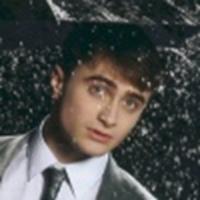 Dan Radcliffe
Daniel Radcliffe buys $5 million condo in Manhattan
March 5, 2008 at 3:25 PM ET
Cheeser Yahoo! News (via The New York Observer)

dan radcliffe manhatten apartment, daniel radcliffe new york, equus broadway
---
Actor Daniel Radcliffe has purchased a $4.9 million condo

at a prestigious building in Manhattan, according to city deed records released today.
The 18-year-old star of the hugely successful Harry Potter films from Warner Bros. intends to live there at least partially, instead of renting it out as he has been doing with another apartment he bought in November, reported

The New York Times in February, citing "several people briefed on the deal."
Radcliffe's new pad is a luxuriously appointed penthouse featuring curved windows facing the Hudson River, complete with marble and granite surfaces and a 500-bottle wine cellar. The Times cited public real estate listings as the source of such details. (Mary-Kate and Ashley Olsen own a unit in the same building, and pictures online

might offer a glimpse into the kind of apartment Radcliffe purchased. Other

photos

of smaller units in the building are also available.)
The actor will be reprising his role in Equus for a Broadway production in New York later this year, following a successful run on London's West End last year.