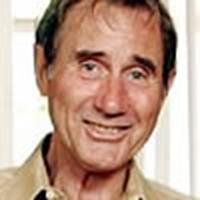 Jim Dale
Jim Dale wins Grammy for "Deathly Hallows" audiobook
February 10, 2008 at 10:30 PM ET
Prof. Dish HPANA (via grammy.com)

---
Tonight, the 50th annual Grammy Awards were held, and Jim Dale has won

in the category of "Best Spoken Word Album for Children" for his work on the U.S. audiobook version of Harry Potter and the Deathly Hallows.
This will be Mr. Dale's second Grammy award, as he had previously won in 2000 for Harry Potter and the Goblet of Fire.
Congratulations Jim!