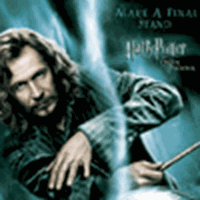 'Order of the Phoenix'
'Order of the Phoenix' receives Golden Tomato award
January 21, 2008 at 7:53 AM ET
Geri HPANA

harry potter and the order of the phoenix movie, order of the phoenix movie, ootp movie
---
Once again the Harry Potter and the Order of the Phoenix movie has received an award.
The ninth annual Golden Tomato awards honors the best-reviewed movies of 2007 and the fifth movie in the franchise received

the number one spot in the Sci-fi/Fantasy category from the Rotten Tomatoes (a top-choice and dependable, objective resource for coverage of movies and videos) web site.
Thanks to Jane for the link.