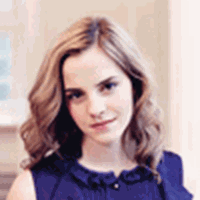 Emma Watson
New interview with Emma Watson
December 17, 2007 at 7:45 AM ET
Geri MuggleNet (via The Telegraph)

emma watson
---
In a new interview with Harry Potter actress Emma Watson, she discusses her newest role in Ballet Shoes and comments about being nervous about it, the Harry Potter movies, holidays and college.
Emma on Ballet Shoes:
It's the first time I've been anything but Hermione. Pauline is headstrong, so in that way she is quite like Hermione, but she is not academic. In fact, she actually reminds me of myself as a child, much more than Hermione does. Pauline is utterly obsessed with being an actress and I was just like that when I was younger. I dreamt of it. I practised speeches in front of mirrors. Whenever there was a part at school, I went for it. I was probably a bit of a show-off in the sense that any chance to get up and be seen, I did it. I was such a drama queen. I used to wail and moan and cry, and little things were blown up into being big things. I don't know how my parents stood it, really. I've grown up a bit. I've had to.
You can read the entire interview via the link above.