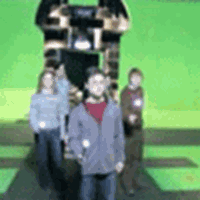 'Walk through' scene
Check out 3 deleted scenes from the 'OotP' DVD
November 14, 2007 at 9:37 PM ET
Geri HPANA (via MTV.com)

harry potter and the order of the phoenix dvd, order of the phoenix dvd, ootp dvd
---
The Harry Potter and the Order of the Phoenix DVD will be out shortly in the U.S. and now fans can watch 3 deleted scenes courtesy of MTV.com.
You can see the three clips here

, which include a 'Walk though the Hall of Prophecy,' 'Sybil Trelawney's Messy Meal' and 'Harry in Solitude.'
The DVD will be released in the U.S. on Tuesday, December 11th.