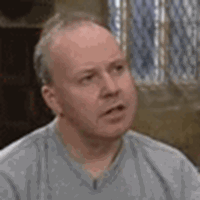 David Yates
'Potter' actors and director give thoughts on JK's recent Dumbledore revelation
November 7, 2007 at 6:43 PM ET
Geri HPANA (via Various)

harry potter and the order of the phoenix dvd, order of the phoenix dvd, ootp dvd, daniel radcliffe, emma watson, rupert grint, david yates, dan radcliffe
---
While promoting the release of the Harry Potter and the Order of the Phoenix DVD in the UK next week, stars Daniel Radcliffe, Emma Watson, Rupert Grint and director David Yates give their reactions to J.K. Rowling's recent news that Dumbledore is gay.
Emma said

that should couldn't believe the negative reaction that the news received. Daniel stated

that he thought the revelation was "hilarious" and Rupert said that he was "shocked and that you never really expected.
While director David Yates thought

the news was "great that the author revealed the sexuality of Dumbledore, who is a very rich and complex character."
Thanks to VTM

, The Snitch

and TLC

for the links.
UPDATE: You can now view additional interviews here

with Daniel Radcliffe, Rupert Grint, Emma Watson, Bonnie Wright, Matthew Lewis and director David Yates from the DVD release junket. Thanks to Angel for the links.