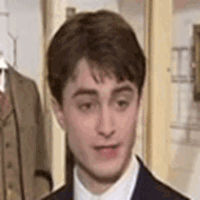 Dan Radcliffe
Update: Daniel Radcliffe promotes 'My Boy Jack'
November 7, 2007 at 6:23 PM ET
Geri DanRadcliffe.com

daniel radcliffe, dan radcliffe, my boy jack, imperial war museum
---
Daniel Radcliffe, took time out from filming Harry Potter and the Half-Blood Prince to promoted

his new television movie My Boy Jack by attending an event at the Imperial War Museum

in London on Monday by meeting a war veteran and discussing his new movie.
Dan discussed the comparison

of WWI to today's war in Iraqi and the effect on soldiers. You can read additional information on the movie here

.The television movie is schedule to air on Sunday, November 11th on ITV.
UPDATE: You can see new pictures here

and here

courtesy of DR.com.