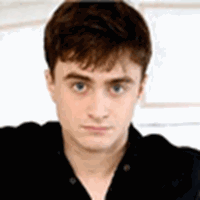 Daniel Radcliffe
Dan Radcliffe included in '25 Hot Actors Under 25' list
October 2, 2007 at 6:52 PM ET
Geri HPANA (via News Tip)

daniel radcliffe, dan radcliffe
---
Daniel Radcliffe, from the Harry Potter movies, is included in Moviefone's '25 Hot Actors Under 25'list

. He joins such notables as Keira Knightley, Shia LaBeouf, Abigail Breslin, Freddie Highmore, Zac Efron and Scarlett Johansson.
According to the site:
What He's Done: Brought the world's most famous wizard in the world to life for fans in the Harry Potter movies; currently stars in indie December Boys.
What's Next: More Harry Potter, and a possible Broadway turn for his daring Equus role, which drew crowds and raves in London.
Worth Knowing: Harry Potter wasn't actually Radcliffe's first movie role -- he played the son of Geoffrey Rush and Jamie Lee Curtis in The Tailor of Panama.
Industry Buzz: "He is aging brilliantly and he'll get better as he gets older. I can just imagine him in his 30s, 40s, 50s -- smooth, dashing and very sexy. He's definitely here to stay." -- Nadine Jolson, Executive Director, Jolson Creative Image PR
Thanks to Riley for the tip.