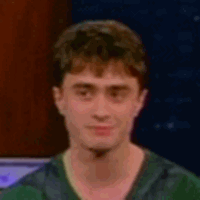 Dan Radcliffe
More interviews with Daniel Radcliffe
September 8, 2007 at 6:27 AM ET
Geri HPANA

daniel radcliffe, dan radcliffe, december boys, jimmy kimmel live, teresa palmer
---
Daniel Radcliffe continues to promote his upcoming movie, December Boys, by appearing

on the Jimmy Kimmel Live show from Los Angeles.
You can see a video of Daniel and his co-star Teresa Palmer as well as some footage that was shot while they were filming the movie here

, thanks Steve.
Also, thanks to Robert for letting us know they have interview with Dan where he discuses

his new movie, life and the upcoming sixth Harry Potter movie.