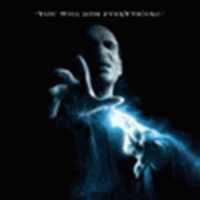 'Order of the Phoenix'
'Order of the Phoenix' second most successful film in franchise
August 30, 2007 at 9:31 PM ET
Geri HPANA

harry potter and the order of the phoenix movie, order of the phoenix movie, ootp movie
---
With only 50 days in release Order of the Phoenix has become the second most successful film in the Harry Potter franchise.
The fifth movie in the franchise has garnered

$896,450,119 worldwide since it's release on July 21 surpassing

the fourth movie Goblet of Fire by $437,083. Order ticket sales in the U.S. have yet to surpass those of Goblet of Fire.
UPDATE: Thanks to Ami for letting us know

that according to another site the movie has now grossed $911.69 million worldwide. The first movie in the franchise, Harry Potter and the Sorcerer's Stone still holds the record with $976,475,550 in worldwide sales.