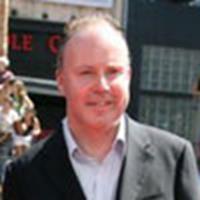 David Yates
New interview with 'OotP' director David Yates
August 17, 2007 at 9:59 PM ET
Geri HPANA (via News Tip)

harry potter and the order of the phoenix movie, order of the phoenix movie, ootp movie, david yates
---
Now that Harry Potter news is slowing down until the next movie starts production, we have a new audio interview

with director David Yates that took place during the production of Order of the Phoenix.
Yates discusses the process, feeling frantic at that stage of filming, advantages of joining a franchise, the enjoyment of the experience, working with the cast and contributing to the series.
Thanks to Ed for the tip.