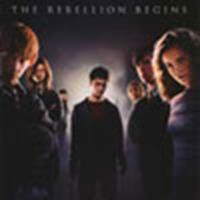 'Order of the Phoenix'
Update: After 5 days 'OotP' has made over $330 million worldwide
July 15, 2007 at 4:02 PM ET
Geri Yahoo! News

harry potter and the order of the phoenix movie, order of the phoenix movie, ootp movie
---
This shouldn't be a surprise to fans but with only five days of release behind it Harry Potter and the Order of the Phoenix has garnered

over $330 million from worldwide sales.
Domestically the movie has grossed $140 million since opening last Wednesday, making it the number one movie this weekend in the U.S. where it made $77.4 million. Overseas the movie reaped more than $190 million.
By comparison

, in its first five days the movie is $30 million ahead of Goblet of Fire and over $40 million ahead of the last summer Potter release, which was Prisoner of Azkaban. Still, the fifth moive in the franchise didn't make as much in total as the previous movies for weekend tallies.
Dan Fellman, head of distribution for Warner Bros. said:
We're in the middle of summer, and we just said why not, because kids are out of school. It certainly turned out to be the right decision.
Order of the Phoenix did more business in five days than each of the first three Harry Potter movies did in their first full week, and it nearly matched the $146 million first week total of the fourth film, Harry Potter and the Goblet of Fire.
UPDATE: The movie has also broken

virtually every opening box office record at IMAX® theatres during its debut, contributing $7.3 million of the $140. The fifth movie also broke the record for IMAX's largest single day worldwide total at $1.9 million and posted a domestic opening per screen average of $80,500.