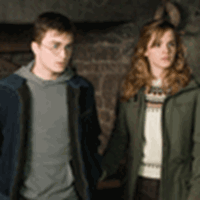 'Order of the Phoenix'
'Phoenix' movie sets records
July 12, 2007 at 12:52 PM ET
Geri ComingSoon.net

harry potter and the order of the phoenix movie, order of the phoenix movie, ootp movie
---
Warner Bros. Pictures' Harry Potter and the Order of the Phoenix set a new record

Wednesday by grossing $44.75 making it the biggest Wednesday single-day gross in box-office history. This total includes the $12 million it made at midnight previews.
Phoenix now tops Spider-Man 2, which held the record since 2004 with $40.44 million. The movie is also the fifth-biggest opening day for a movie in history, surpassing Pirates of the Caribbean: At World's End which grossed $42.9 million.
Internationally the film is doing just as well with a total

of $13.7 million. Early estimates include France where the movie made $5.9 million, which is the third-highest industry opening of all-time.
The Pacific and Asian markets had a total of $7.8 million. It had the biggest opening for any of the Potter pics in Australia, South Korea, New Zealand, Hong Kong, the Philippines and Malaysia. Phoenix made an impressive $3 million in Australia, the fifth-highest industry opening ever and in South Korea, Phoenix made $1.5 million, or 59% higher than the opening number for Goblet of Fire in November 2005.
According to a Warner Bros. press release:
The film continues to break the studio's own domestic release records, as Harry Potter and the Order of the Phoenix is now Warner Bros. Pictures' top-grossing midnight show, top-grossing single day, and top-grossing opening of the Harry Potter franchise to date. As previously announced, Warner Bros. Pictures is opening the film domestically in 4,285 locations and more than 9,000 screens, the widest release pattern ever for any Warner Bros. film. In addition, Warner Bros. has generated the greatest overall number of prints for Harry Potter and the Order of the Phoenix, with over 22,000 prints going to exhibitors around the world. Worldwide, it is also the largest digital cinema release to date for any Warner Bros. title with over 1350 screens.
On the IMAX front, Harry Potter and the Order of the Phoenix also shatered industry records, becoming the biggest IMAX opening with $1.9 million on 90 North American screesn, which includes a record-breaking midnight show of $450,000. THe film will open on 126 IMAX screens worldwide - 91 of those in the US, with amany featuring the final scenes of the film in IMAX 3D - more than any previous release.