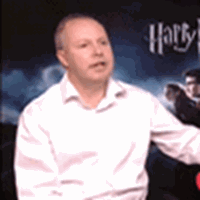 David Yates
New interviews with David Yates and Dan Radcliffe
July 2, 2007 at 7:48 AM ET
Geri HPANA

harry potter and the order of the phoenix movie, order of the phoenix movie, ootp movie, david yates, dan radcliffe, daniel radcliffe
---
To add to the many video interviews from the Harry Potter and the Order of the Phoenix press junket a few weeks ago comes two new interviews with director David Yates

and actor Daniel Radcliffe

.
Thanks to IESB for the links.
UPDATE: You can also read an interview in Parade magazine with Dan here

. Thanks to Parade for sending over the interview. They have also let us know that the July 8th print edition of PARADE will feature a wonderful cover story on Emma Watson!
UPDATE II: There is also a new interview

with David where he discusses the upcoming Half-Blood Prince, thanks Stefania.